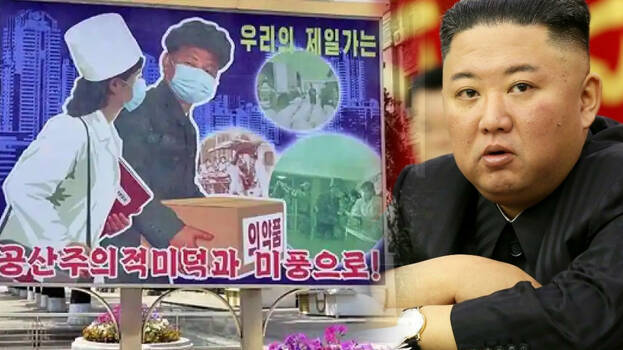 PYONGYANG: We are yet to find a permanent solution for Covid-19, which have been terrorising the world for two years. The scientific community has no answer about its origin. Most people doubt China as the outbreak was first reported there. But now North Korea has easily identified the reason for this. Covid outbreak began very recently in North Korea. They discovered that Covid is spreading from 'unusal items'.
North Korea on Friday claimed that the country's first Covid outbreak was caused by people touching unusual objects near the South Korean border. They blamed neighboring country South Korea for the wave of infections affecting the country. The country also urged the people to be vigilant of unusal objects. An 18-year-old soldier and a five-year old boy were identified as the first two positive cases after coming into contact with unusal items, cites KCNA report, a state-run news agency. The disease has been reported in people coming to the capital from the Ipho-ri area of Kumgang County. It was transmitted through balloons crossing the border.
Activists in South Korea have been flying balloons full of pamphlets and humanitarian aid to North Korea for decades. This is believed to have led North Korea to such a justification. In North Korea, 4,570 people were diagnosed with Covid symptoms on Friday. The total number of patients in the country since the end of April was 4.74 million. Now the number of cases are declining. Following the Covid outbreak, President Kim Jong Un declared a state of emergency and imposed a three-week lockdown.