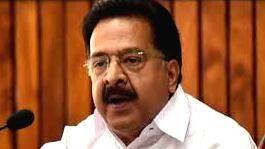 THIRUVANANTHAPURAM: The vigilance court's order to summon files in the brewery scam case is a huge setback for the government, said Congress leader Ramesh Chennithala, at a press conference. We will fight till the truth comes out, he added.
The court pronounced the order because it was convinced of the corruption allegations which I had raised. The previous Pinarayi government's move was to grant approval for three breweries and one distillery in the private sector. Former ministers E P Jayarajan and V S Sunil Kumar were made witnesses by the court. Sunil Kumar has applied for leave. If Jayarajan does not appear, then the court will take care of it, Chennithala said.
The allegation backed by facts, which I had raised, has proven to be true. Now, the people are convinced too. The government's stance in the sprinkler issue is ridiculous. The government should pay compensation for selling public's data without permission. Kuzhalnadan is levelling the same allegation raised by P T Thomas. It is 100 percent true. There should be CBI investigation into Swapna's allegations. Why is the chief minister not taking legal action despite all these allegations? The UDF protests against the government will move ahead, he said. Chennithala also said that he condemned the attack on AKG Centre.