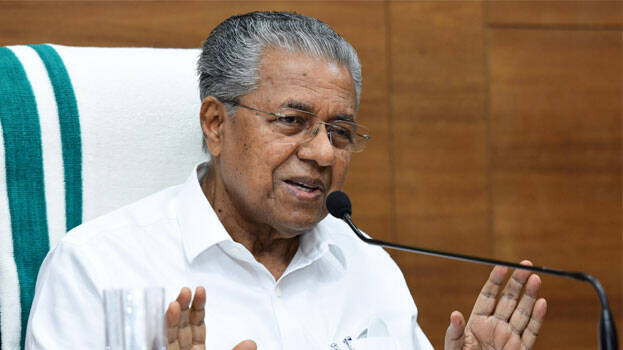 THIRUVANANTHAPURAM: Chief Minister Pinarayi Vijayan on Saturday said that the central government should withdraw from the move to drop the Nemom coaching terminal project. He also demanded that the MPs should strongly raise this issue in the Parliament. The Chief Minister was speaking at a meeting of MPs ahead of the monsoon session of Parliament.
"There has been no progress in the state's railway development. Many of the announced projects have not been implemented. Pressure should be put on the Centre for comprehensive railway development. The state should involve in every way possible in the matter related to Environmentally sensitive areas. The state government is intervening both bureaucratically and legally. The position of the state is to protect the populated areas and farmlands. The central government should be requested to bring the matter to the notice of the Supreme Court and obtain approval. A modification petition will also be filed against the Supreme Court order," the CM said.
"Expatriates are the group that we need to support in a big way. But the Centre is looking at how much they can be harmed. There has been no positive response regarding the Rs 2000 crore expatriate rehabilitation package. Airfare is being hiked to a great extent whenever expatriates have to come home. Urgent action should be taken to reduce airfares on domestic and international routes. When this is pointed out, it is ridiculous to shrug off the matter saying that we are not the ones who should make the decision," the CM added.