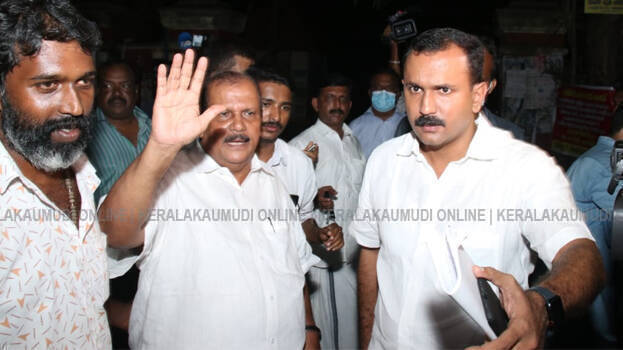 THIRUVANANTHAPURAM: PC George has said that Chief Minister Pinarayi Vijayan and Faris Aboobacker were behind the harassment case against him and that Faris Aboobacker was the benami who was controlling the investments of the Chief Minister abroad. PC George also demanded a detailed inquiry into the financial sources of Pinarayi Vijayan and his daughter Veena Vijayan. He was talking to the media after getting released on bail in the sexual harassment case.
PC George said that the Chief Minister's American connections should be investigated in detail and that he was standing firm by his stance that Pinarayi Vijayan was corrupt. PC George said that the financial sources of Veena Vijayan's company should be investigated and that Pinarayi was also involved in Faris Abubakar's investments. He added that he will file a complaint against the Chief Minister to the investigative agencies.
Earlier, PC George was granted conditional bail in the harassment complaint. It was the Thiruvananthapuram First Class Magistrate Court - 3 which granted bail to George.