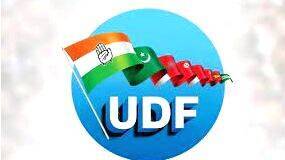 THIRUVANANTHAPURAM: Even after two days, the police are yet to find the suspect who threw an explosive at the AKG Centre. While this has fueled the allegation of the opposition that the attack was a staged one, the sudden arrest of PC George on the sexual harassment complaint has ignited a new political controversy.
The UDF is alleging that the government is creating one controversy after another to divert attention from the allegations raised in the gold smuggling case.
Meanwhile, PC George and his family came up alleging that the arrest on the complaint of the accused in the solar case was a vindictive act by the Chief Minister. According to George, he was arrested on a false complaint as revenge for taking the stand that he will not give false testimony against Oommen Chandy in the solar case. George's wife, on the other hand, even went on to say that she wanted to shoot the CM dead. Meanwhile, the Congress has not taken up the issue.
The Home Department under the Chief Minister is on the defensive as the police have not yet succeeded in arresting the accused in the AKG Center attack case. The government's headache will worsen if the accused is not nabbed today. The opposition will put the government on the defensive when the assembly resumes tomorrow.
Meanwhile, LDF convener EP Jayarajan once again raised the allegation that the attack was carried out by Congressmen. The CPI has not accepted Jayarajan's allegation despite condemning the attack.