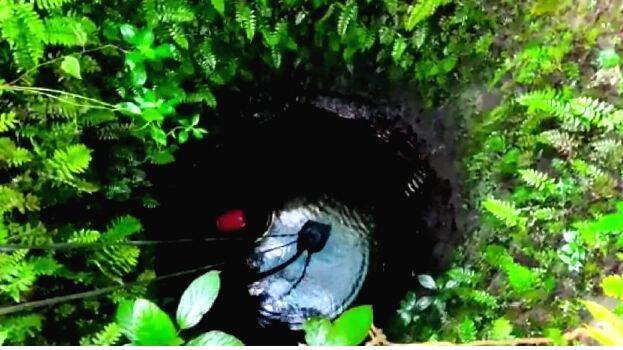 CHERPU: In a shocking incident, nearly 18 feet of water disappeared from a well overnight. The water disappeared from the well of Venginissery native Satheesan. According to Satheesan, there was a large quantity of water in the well till Saturday night. However, he was shocked to see that the water level had gone down by Sunday morning. A little water has risen from the spring in the morning.
The water level went down about 18 feet by Sunday morning. However, the well is not damaged. Although there is a borewell inside the well, it has not been used for 15 years. There is no increase or decrease in water level in wells in nearby areas. Water from the roof is piped into the well.
Nearby houses also have borewells. After learning about the incident, Disaster Management Authority and Groundwater Department officials visited the place and informed that there was no need to worry.