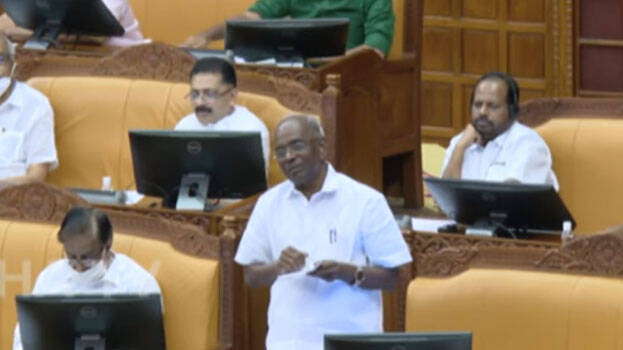 THIRUVANANTHAPURAM: We are suspicious of the Congress in the AKG Centre attack, said M M Mani. KPCC president said that he would attack me. The suspicion has increased with the presentation of the adjournment motion, Mani said, during the discussion on the adjournment motion moved by the opposition.
"We could have nabbed Congressmen without conducting any investigation. However, we have dignity in the regard. We will find the real culprits only through investigation. This method is not known to Congressmen", he scoffed. Mani also levelled harsh criticisms against the KPCC president in the house.
Earlier, P C Vishnunadh MLA had raised strong criticisms against the government and the police, while presenting the adjournment motion in the assembly. "What happened in the AKG Centre was a nano terror attack. It was a terror attack targeting three stones that couldn't even burn dry leaves. Sreemathy teacher said that she heard a loud sound as if something had collapsed. Didn't the policemen hear such a loud noise?", asked Vishnunadh.
When the opposition gave notice for the adjournment motion on Monday morning, the chief minister said that he was ready to suspend the assembly proceedings and discuss it. Lakhs of people are seeing the AKG Centre attack with fear, said the chief minister in the assembly. The discussion which began at 1 pm will end at 3 pm. This is the second time in this session that the government suspended the house proceedings to discuss the motion.