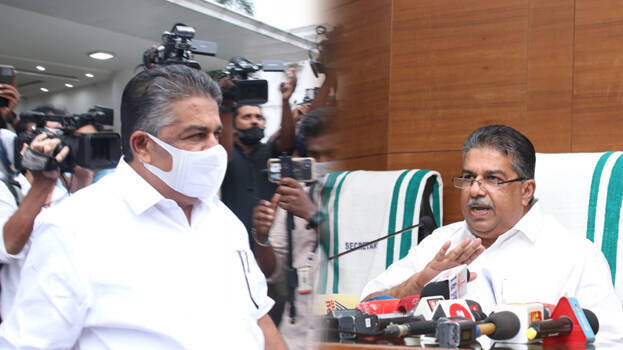 THIRUVANANTHAPURAM: Saji Cheriyan had to resign as his controversial speech insulting the Constitution has received objection from his own front. Cheriyan started his political career as a leader of student movement in Alappuzha and then slowly rose to the position of a minister. Cheriyan who became one of the prominent leaders of CPM has landed on controversies several times during the last four years, which affected his own image and party's image as well.
The first such incident was during the floods in 2018 when he lamented on social media for immediate help to save the lives of thousands of people. The next controversy is a Facebook post in July, 2020 before the last assembly elections. During the last assembly elections, Saji Cheriyan was elected by the people of Chengannur with a majority of 32,093 votes, the best majority since the formation of the constituency. In the second Pinarayi government, he became the Minister of Fisheries and Culture.
Saji Cheriyan's statements also became controversial after he became a minister. His statements about the woman who fought a legal battle for her own child in the adoption row also raised much criticism. Much recently he declared that there will no buffer zone on two sides of SilverLine project. But he was later corrected by party secretary Kodiyeri Balakrishnan.
Apart from all this the minister the recent controversial speech on Tuesday insulting the Constitution which has sparked controversy from all sides and ultimately led to his resignation. At first, the party leadership reacted moderately to the minister's speech and then changed their stand. Opposition leader VD Satheesan has also demanded that he should resign his MLA position as well. But even in his resignation speech, Saji Cheriyan has not said anything against his speech.