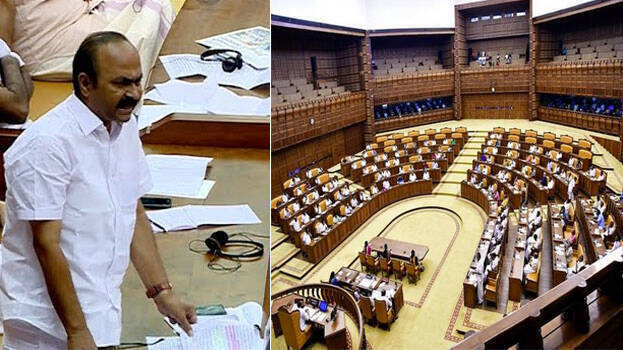 THIRUVANANTHAPURAM: The government should be ready for discussions so that Kerala does not become Sri Lanka, said Najeeb Kanthapuram MLA. It would be a shame if the people encroach into the swimming pool at Cliff House, he said, while demanding that the House should adjourn and discuss the serious situation that has arisen due to the inability to formulate the final annual plan of the local bodies.
"In the 25th year of family planning, the powers of local bodies are being curtailed. The amount allocated in the budget was withdrawn through two orders. Although three years have passed in this financial year, the annual plan of the local bodies have not yet been granted final approval. The local bodies are being insulted in front of the people. The project, which was prepared by trusting the government order, is being withdrawn. It would be a shame if the people encroach into the swimming pool at the Cliff House. If the government does not have money, then it should be disclosed. Let's discuss together to prevent Kerala from becoming Sri Lanka", said Najeeb Kanthapuram.
However, Minister M V Govindan explained that there was a natural delay in beginning the project. Similar delays have occurred before as well. The local bodies have started submitting the complete project, said the minister.
Meantime, the opposition leader criticized that three months were lost because of the government's mismanagement. There is not enough time for project activities. The government is insulting the budget, he alleged.