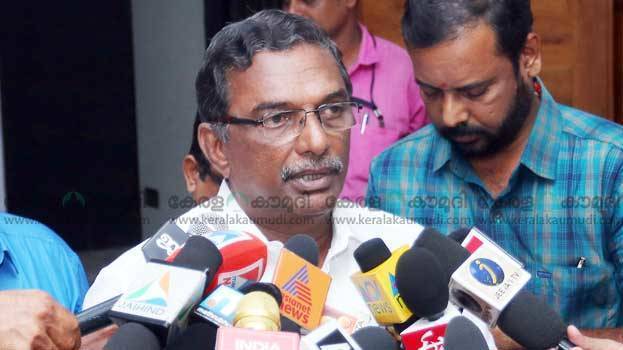 PATHANAMTHITTA: Devaswom Board president A Padmakumar has said that the defeat of the LDF is the reflection of many problems in Kerala society and Sabarimala issue could be one of them.

"I also stick to my stand that no young woman from my family will go to Sabarimala in violation of the temple tradition. Whichever government comes to power in the State, they will have to abide by the Supreme Court order. Any government is liable to implement the apex court order. But in the case of protection of traditions and customs, the Devaswom board will not go back on its declared stand. The board will protect the tradition without any deficiency," he told Kerala Kaumudi recently.

Padmakumar dismissed the claim of the UDF that they would bring law to protect the tradition in Sabarimala, if voted to power. "Earlier UDF governments have taken no clear stand on Sabarimala and now they say this with an eye on vote bank, ahead of by-elections," he said.

Padmakumar said that though he was a CPM nominee, as a Devaswom board president, he had no politics. "Even the lone LDF MP A M Arif has said that Sabarimala issue had affected the election. But Devaswom Board has no politics," he said.

He also skipped questions on the chief minister's stand on Sabarimala.