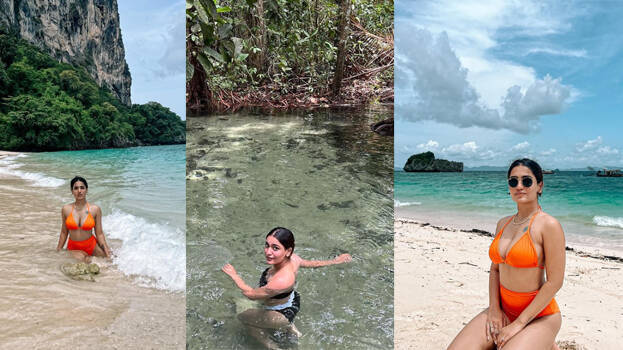 Saniya Iyappan is a well-known actor to Malayalis through the films Queen, Lucifer and Pretham 2. The actor shares details about her life with her fans through Instagram.
The pictures of the actor celebrating her vacation in Thailand are now going viral on social media. Many people are commenting under the picture saying that she looks beautiful, hot etc.
The pictures of the actor in bikini were discussed on social media earlier also. Saniya who became notable through a dance show, made her film debut in Mammootty starrer 'Balyakalasakhi'.