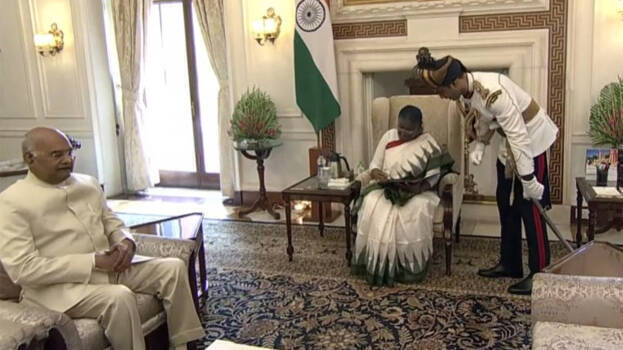 NEW DELHI: Former President Ram Nath Kovind has vacated from Rashtrapati Bhavan. He will now stay in 12 Janpath, the largest among government residences. Kovind's neighbour is Congress President Sonia Gandhi, who is staying in 10 Janpath.
Former Union Minister and LJP leader Ram Vilas Paswan lived at 12 Janpath for 30 years. After his death, the Centre allotted the house to Railway-IT Minister Ashwini Vaishnaw, but Paswan's family refused to vacate. Last March, the government again asked Paswan's family to vacate the house, but they filed a plea in the High Court seeking more time. But this plea was dismissed by the High Court.
President Draupadi Murmu, Vice President Venkaiah Naidu and BJP National President J P Nadda escorted Ram Nath Kovind to his new residence.