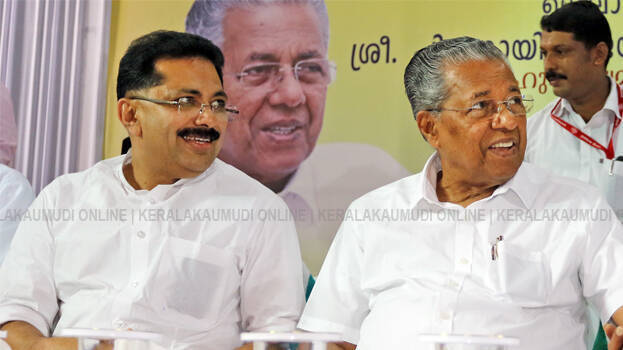 THIRUVANANTHAPURAM: The Chief Minister slammed K T Jaleel in the controversy that he had sent a letter against the 'Madhyamam' newspaper when he was a minister. 'Jaleel should not have sent such a letter against Madhyamam',said CM. Chief Minister said that he got to know about the incident when it became public. Stating that he has not spoken directly with Jaleel on this matter, the Chief Minister said that he will meet him personally to discuss the matter and then take further action.
Earlier, Jaleel had responded in the issue that he had sent a letter to the Consul General's PA to find out the truth in the news published in 'Madhyamam' daily. The news story was that many people had died without receiving treatment in the Gulf and a picture was also attached to it. Jaleel also said that he had never mentioned about banning the newspaper. The Chief Minister responded that the representatives of 'Madhyamam' newspaper had met him and further action would be taken after talking with Jaleel.
At the same time, CPM also did not support Jaleel's action. Earlier, CPM State Secretary Kodiyeri Balakrishnan had stated that Jaleel had written the letter without consulting the party and if it was a violation of protocol, then the Ministry of External Affairs should take action. Kodiyeri also said that even when 'Madhyamam' newspaper was banned earlier, the CPM didn't support the decision.