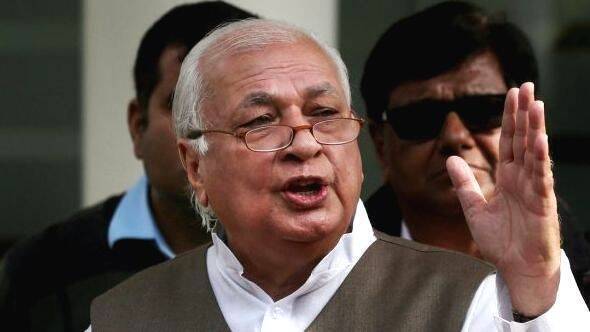 THIRUVANANTHAPURAM: Governor Arif Mohammad Khan has made public his displeasure over the appointment of those who were in the personal staff of former minister Saji Cheriyan to the staff of other ministers to secure their pensions.
When the media asked that the government is making appointments to the personal staff of the ministers by overcoming the governor's objection, he replied, "What can I do in this?"
"The Supreme Court also took a strict stance on this matter. What should I do now? This is not a personal battle. It is the public sentiment against action against the law. But if the government is firm on its decision, let the people decide. I could bring this to the people. Now you have to ask the government." he said.
All personal staff members of Saji Cheriyan, except one, have been absorbed into the personal staff of ministers VN Vasavan, P A Mohamed Riyas and V Abdurahman. One person was appointed to the personal staff of Chief Minister Pinarayi Vijayan.
With the new decision, the number of staff members of Vasavan and Abdurahman has gone up to 30 and that of Riyas to 29. The Chief Minister now has 37 personal staff. This is contrary to the decision taken by the first Pinarayi government to limit the number of personal staff to a maximum of 25.