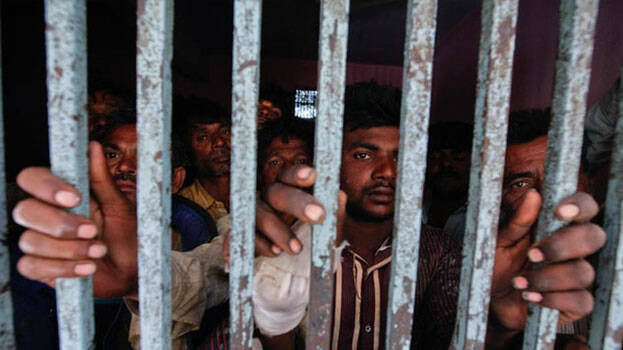 KASARAGOD: The Badrahalli Nigerian Colony near Bengaluru is a notorious village of international criminals. It is modelled out of the infamous Tamil Thiruttu Gramam (village of thieves). The Karnataka police won't even go near this colony, which is full of Nigerian goons, criminals and drug smugglers. The police from other states cannot enter into the colony as well.
There are well-trained goons to scare away any police man who dares to enter the colony. All kinds of information will soon reach the colony as mamul (protection money) reaches the Karnataka Police without any fail. As a result, the Nigerian Colony went on to develop into the centre of all kinds of frauds.
Drug-making is one of the major sources of income in the colony. Most of the MDMA, which is brought to various districts across Kerala, are produced within the colony. Fraud gangs from Netherlands and England are also living a safe life in the Nigerian colony, Bengaluru.
Anthony nabbed from colony
Anthony Oghenerobo Efidhere, a Nigerian national who swindled crores of rupees online in Kerala, Karnataka and Gujarat under the guise of an aphrodisiac called Anigra, was also staying in the Nigerian colony. He was adventurously caught by the Kerala police team, appointed by Kasaragod town inspector P Ajith Kumar. His accomplice was arrested in a similar raid in Gujarat.
Efidhere had swindled around Rs 43 lakhs from K Madhavan, a resident of Kasaragod Vidyanagar, in the name of Anigra. The deal had taken place after acquainting through WhatsApp and Facebook. He had asked to check the quality of the medicine by sending it to a company in the UK. The company associated took the money after ensuring the quality. Madhavan, who arrived in Bengaluru to get double the profit, was handed over a box saying there were dollars inside. However, on opening the box, there were only photocopies inside. Following which, Madhavan lodged a complaint against Efidhere with the Kasaragod police.