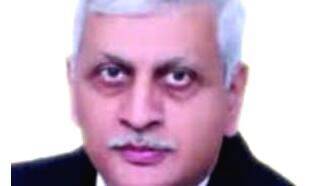 NEW DELHI: Chief Justice N V Ramana has recommended Justice Uday Umesh Lalit as the next Chief Justice of Supreme Court of India. Justice U U Lalit will be sworn in as the 49th Chief Justice on August 27 if the central government completes the procedures. Chief Justice N V Ramana will retire on August 26. Lalit is the senior most judge after Ramana. His service tenure is till November 8. The collegium was convened under the chairmanship of Chief Justice N V Ramana to recommend the new Chief Justice.
Justice U U Lait, a Maharashtrian, will be the second Chief Justice to be appointed directly from the bar. He is the son of U R Lalit, former Additional Judge of the Bombay High Court, Nagpur bench. Earlier, S M Sikri became the Chief Justice in this manner.
Justice Lalit born on November 9, 1957, enrolled as an advocate in the Bombay High Court in 1983. He started practicing in the Supreme Court in 1986. He became Senior Advocate in April, 2004. Became Special Public Prosecutor of CBI in 2G cases. He became a Supreme Court judge directly from the bar in 2014. As a Supreme court judge, he was a part of several landmark judgements like Triple Talaq, administration of Sripadmanabha Swamy temple. He recused himself from the five-judge bench for appearing for former UP Chief Minister Kalyan Singh in the Ayodhya case.