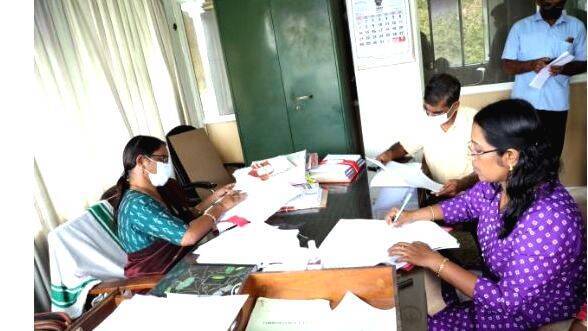 THIRUVANANTHAPURAM: Irregularities, including the pending of 733 recruitment applications, were revealed following the surprise inspections by Vigilance in the Higher Secondary Directorate and Deputy Directorate regional offices. Applications are pending for promotion posts and direct recruitment posts. 66 files for benefits are also pending.
The Operation Red Tape inspection was conducted on the basis of information about corruption and irregularities in the sections dealing with the recruitment of aided higher secondary teachers and non-teaching staff and the financial affairs of the officers.
Malappuram district office has the highest number of pending files- 648 recruitment files and 28 PF files. Delays were also detected in most of the files.
30 appointment files, seven medical reimbursement files and four leave 4 files are being delayed in Kottayam. Although 54 files of teachers have been passed, no payment has been paid yet.
In the Thiruvananthapuram deputy directorate, no action has been taken on the irregularities of the management in the appointment of teachers for years. Files for teacher benefits are pending. 60 files are pending in Ernakulam. The deficiencies in the 2018 audit report have not been addressed.