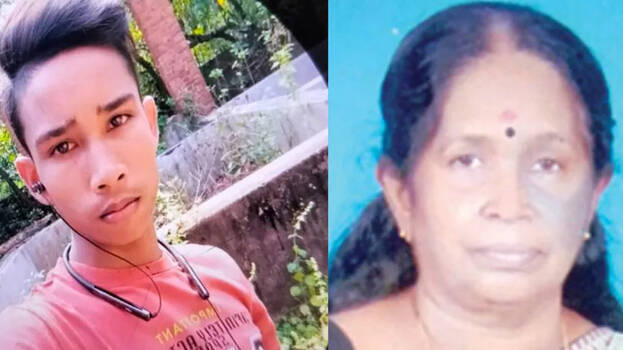 THIRUVANANTHAPURAM: The police have intensified investigation into the incident in which a housewife was killed and her body dumped in a well in the capital city. Five friends of Adam Ali, a native of Bengal and suspected to be the accused, are now in police custody. They are being interrogated in detail. The police believe that he may have fled the city.

Adam Ali and his friends came to stay next to Manorama's house in Kesavadasapuram, Rakshapuri Road two months ago. The murder was committed and the body was dumped yesterday afternoon. Police confirmed that Ali had come to Manorama's house yesterday afternoon. Rs 60,000 suspected to have robbed, was found in the house. The money was found from the table in a search conducted by the relatives. With this, it is clear that robbery was not behind the murder. Then the question arises then for what was the murder committed?

It is indicated that the accused who entered through the backside of the house, after committing the murder dumped the body in a well near her house. However, it is doubted whether one person could take the body alone and dump it in the well. The police believe that he may have got the help of his friends or someone else.

The police also suspect that he may have sketched the plan knowing that the house was occupied by an elderly couple. Another worker had told the construction contractor of the building that Adam Ali had said that he had hit Manorama. He informed this to the police also.

21-year-old Adam Ali was addicted to mobile games. He threw his phone in frustration after losing the game and was using his friends phone. While fleeing after committing the murder, Ali called his friend from Ulloor and had asked him to bring his SIM. But when his friend went there with the SIM, he had already left the city.