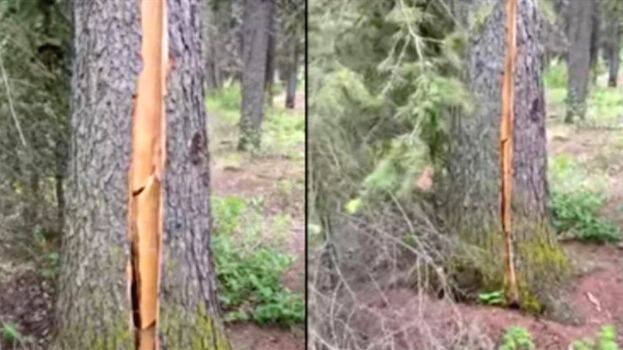 There are many weird and funny videos popping up on social media. Many such videos go viral quickly. Social media is currently buzzing about one such incredible video.
This is a video about a breathing tree. Although no one will believe it when they hear it, it can actually be seen on video. This video is mostly viewed and shared by people who are interested in environmental issues.
In this video of a large tree, there is a crack in the middle of it. The video shows the tree inhaling and exhaling by closing and opening this crack just like humans breathe. The scene was shot from Calgary, Canada.
The crack in the tree is after heavy rain and wind, and during wind, this crack opens and closes, which makes it feels like the tree is breathing.' The video was shared by 'Viral Hog' page. Millions of people have already watched the video. There have been videos called the Breathing Tree before. It is estimated that geological changes are behind such phenomena.