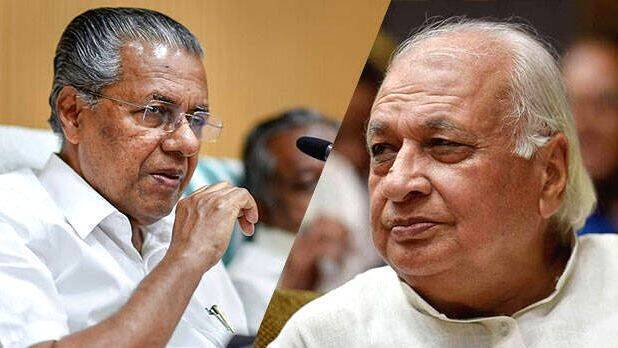 THIRUVANANTHAPURAM: Even if the state assembly passes bills to replace the 11 repealed ordinances, the Governor may not immediately give assent to the bills. The governor is constitutionally empowered to do this. If so, the government will find itself in a crisis.
The governor has the power to withhold bills passed by the Legislative Assembly and leave them for the assent of the President. It is the governor's power to withhold the bills that can put the state governments in a crisis. The governor can withhold the bills for as long as possible without making a decision. The government cannot do anything. It can be examined whether the bills are unconstitutional. Three bills passed by the Kerala assembly have been withheld by governor Arif Mohammad Khan for months citing the same reason. The bills are the University Appellate Tribunal, Regulation of Autonomous Colleges and Co-operative Societies Amendment Bills.
The governor informed officials at Raj Bhavan yesterday after giving permission for the special legislative session that the new bills would require detailed legal scrutiny. The governor had summoned the chief secretary several times and reiterated that it is not right to re-promulgate the ordinances continuously. However, the government was not interested in introducing the bill. The Kerala Private Forests (Vesting and Assignment) Amendment Ordinance was re-promulgated seven times. The argument of the governor is that he cannot blindly sign bills without checking the content. If the governor sends back the bills, the legislature can reconsider them within six months and send them back to the governor with or without amendments. Even so, the governor can opt not to give assent to the bill.
Govt will be in crisis if the Lokayukta verdict is against it
The government will be in a crisis if the Lokayukta issues a verdict against the Chief Minister and other ministers in the misappropriation of the Distress relief fund before the governor gives assent to the Lokayukta Amendment Bill to be passed by the government. The hearing in the petition in connection with this was completed on March 18. The petitioner is planning to approach the High Court not to delay the verdict. The Lokayukta has postponed the issuance of the verdict after the ordinance curbing the powers of Lokayukta came into force. The law before the amendment has been restored with the ordinance getting lapsed. The Lokayukta can order that if public servants are found guilty of corruption, then they are not eligible to remain in the official post. This can put the government in a crisis.