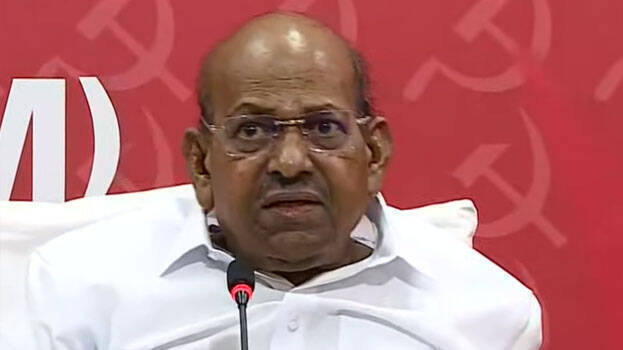 THIRUVANANTHAPURAM: CPM state secretary Kodiyeri Balakrishnan has levelled harsh criticisms against Governor Arif Muhammad Khan. The governor's stance of returning the ordinance bills without signing is anti-democratic, he alleged. It is a deliberate act and if he goes ahead like this, then the government will have to move forward constitutionally, warned Kodiyeri at a press conference in the AKG Centre.
"Moves against the state government using the governor has begun in Kerala. It has a bit more stiffness than before. The governor is interfering in such a way that he normally should not. His stances are anti-democratic. The state government and the governor are constitutional institutions that should go together. But, the governor is not functioning that way. This is weakening the democratic process. The party has not responded to many of the governor's stances. But, this seems like a deliberate act.
Now, there is a dispute over the ordinance. Of this, the public health bill is very important. It is a bill that can bring a lot of changes in the medical sector. That has also been interrupted. The governor has the obligation to act in accordance with the government. But, the current situation is mysterious. In order to face it, the government will have to move forward constitutionally", said Kodiyeri.