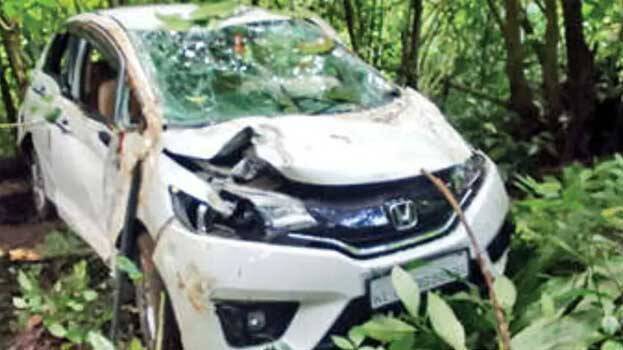 THRISSUR: Though a car losing control fell into a 50-feet deep gorge on the damaged road near Pathadipalam on Anamala road, the passengers escaped miraculously. The car which met with the accident was carrying film and serial actor Anu Nair of Ernakulam and her friend Anjali. The accident happened last evening at 3 pm.

The car, which was coming from Malakkappara to Chalakudy, hit a stone on the road and fell into the gorge. The car that overturned several times stopped after hitting a tree. The two were not seriously injured as there were airbags inside the car.

They got out of the car and climbed the road with great difficulty. Then they boarded a vehicle carrying tourists proceeding to Malakkappara, reached Malakappara forest station and informed the forest guards. The forest guards provided them with first aid and food and arranged a jeep for them to return.