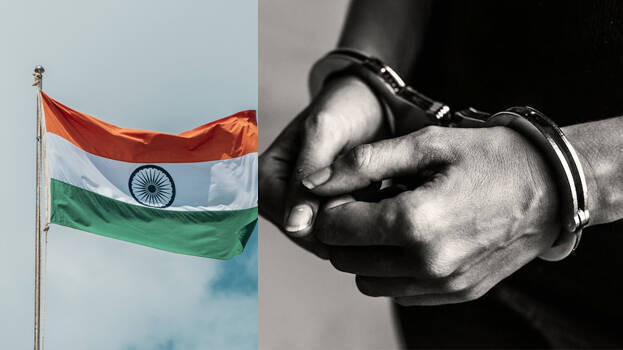 DEHRADUN: A 40-year-old has been arrested for insulting the national flag. The arrested is Iftikhar Hussain, a gym owner of Udham Singh Nagar. He was arrested on the complaint of Sonu Sarma, a BJP functionary.
The incident happened shortly after Uttarakhand BJP president Mahendra Bhatt said that if the tricolour is not hoisted in homes, the nationality of the people will be questioned. Bhatt also asked for names and addresses of houses that don't hoist the flag.

Hussain's neighbour Sonu Sharma and party workers were distributing flags to local residents. At this time, Hussain snatched one of the flags from his hand and put it under his feet. A case has been registered against him under various sections for insulting the national flag.