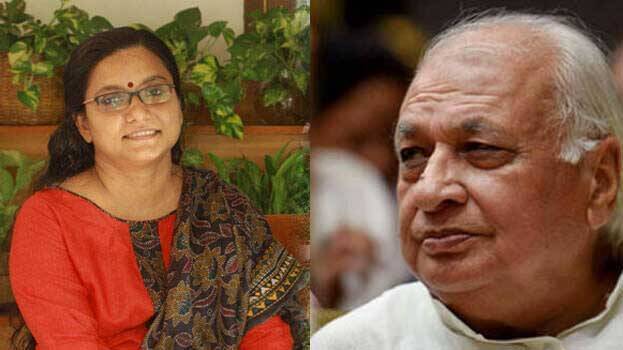 KANNUR: Kannur Vice Chancellor Gopinath Ravindran and Priya Varghese are planning to move the Kerala High Court against the action of the Governor staying the appointment of Priya Varghese, wife of former M P K K Ragesh and private secretary of the chief minister. Chancellor is the opposite party in the case. It is hinted that Priya Varghese is likely to file a plea in the court today. The plea filed will be seeking the cancellation of the Chancellor's order in connection with the appointment.
The argument put forward by the university is that no show-cause notice was issued before freezing the appointment and according to the Kannur University rules there was a lapse from the side of the governor. The syndicate had stated the other day that the governor's action was a violation of law.
The vice-chancellor of Kannur University had received legal advice that the Governor's order staying the proceedings in appointing Priya Varghese as the associate professor of Malayalam will not stand. The governor issued the order without issuing a show cause notice to the vice chancellor. The legal advice is that this is not legal. The Kannur University Syndicate had decided to approach the high court against the Governor's action. In an emergency syndicate meeting convened it was decided not to yield to the governor.