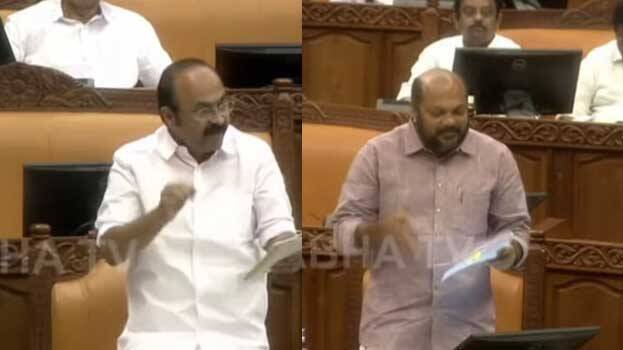 THIRUVANANTHAPURAM: The Lokayukta bill has been introduced in the state assembly amid protests and controversies. The bill was introduced soon after the speaker rejected the arguments against the bill.
While presenting the bill, the law minister clarified that the Lokayukta is an investigation system and not a judicial system. How will the investigatory agency pronounce the sentence? The assembly can make changes in the conditions of the bill. The amendment is in line with the Lokpal Act, said Law Minister P Rajeev.
Meantime, opposition leader V D Satheesan came down heavily against the bill. The amendment is against the Supreme Court verdicts. It is in violation of article 14 of the Constitution. The condition on the amendment is an encroachment on the judiciary, criticized Satheesan. How can the executive reject a judicial decision? The law minister does not have the right to say that the law is unconstitutional, slammed the opposition leader.
The bill aims to bring about the change that the legislative assembly or a committee comprising of the chief minister, speaker, opposition leader and law-revenue ministers can review the Lokayukta verdict. The CPI proposal will be adopted as an official amendment and included in the bill. The section 14 of the law, which demands the immediate resignation of a public servant if an allegation against him is proved true and the Lokayukta declares that he should not continue in office, is being amended with the bill. However, it has been alleged that the move is against the government's policy of not compromising on corruption.
Meantime, Lokayukta Justice Cyriac Joseph said that even if the law is amended, there is still the authority to issue action reports under section 14. As long as a verdict is pronounced in the case, the power of the authority will continue legally. The amendment applies to the execution of the judgment later. The Lokayukta clarified that the question of what to do with the report arises later and the amendment does not apply to the way cases are handled.