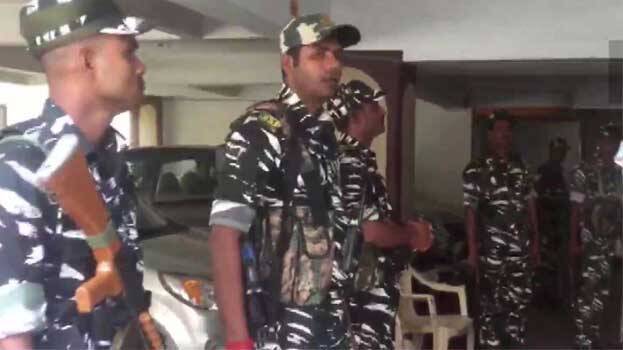 PATNA: The Central Bureau of Investigation (CBI) carried out raids at the houses of RJD leaders in connection with the land-for-jobs case (IRTC scam), involving former Bihar Chief Minister Lalu Prasad Yadav and his family members. The search operations were launched in Patna and Madhubani ahead of the Nitish Kumar-led Mahagathbandhan government's floor test in the Bihar Assembly.
The raids were carried out at the premises of RJD treasurer and Municipal Legislative Council (MLC) member Sunil Singh, two Rajya Sabha MPs from the party, Faiyaz Ahmad and Ashfaque Karim and former RJD MLC Subodh Rai. As per the case, Lalu Yadav and his family allegedly took land to provide jobs to people in the Indian railways.
According to the investigation report, 12 people were appointed in group D posts in the Indian railways from Patna, when Lalu Yadav was the railways minister. As estimated by the CBI, Yadav's family had acquired over Rs 1 lakh sq ft of land for a meagre amount of Rs 26 lakh, while the cumulative value of the land was over Rs 4.39 crore.
There are 16 accused in the case, including Lalu Yadav, his wife Rabri Devi, his daughters Misha Bharti and Hema Yadav and the beneficiaries of the entire process. The CBI had also filed a charge sheet against Lalu Yadav, his wife and son Tejaswi Yadav in 2018.