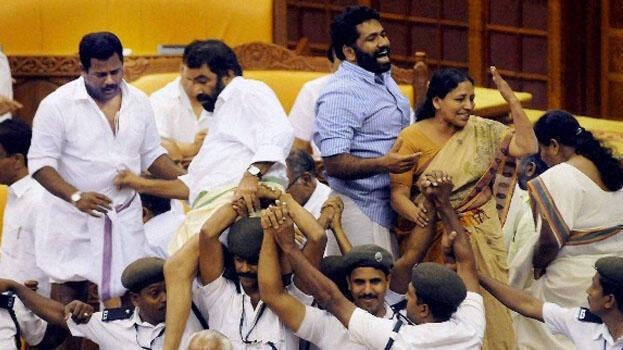 KOCHI: A setback for people including Education Minister V Sivankutty in the assembly ruckus case. The Kerala High Court rejected the plea of the accused demanding to stay the trial till the verdict is pronounced on the discharge plea. The court also directed the accused to appear for the trial. The court will hear a detailed hearing on September 26.

Sivankutty and others are going to face trial in the case of destruction of public property while obstructing the budget presentation of former finance minister K M Mani. Apart from Sivankutty, the other accused are E P Jayarajan, K T Jaleel, K Ajith, K Kunhammed and C K Sadasivan. The Supreme Court harshly rejected the government's request to withdraw the case. The Thiruvananthapuram CJM court initially rejected the government's request. The Supreme Court dismissed the appeal and ordered a trial. After this, the accused filed discharge pleas against the investigation team.

The accused, who questioned the authenticity of the visuals, which is the main evidence in the case, alleged that the case was fabricated and that only some leaders were selected and made accused. However, the CJM's order rejecting the discharge petitions was that the acts which should not have come from people's representatives who should be role models were committed in the assembly and so the accused should face trial.