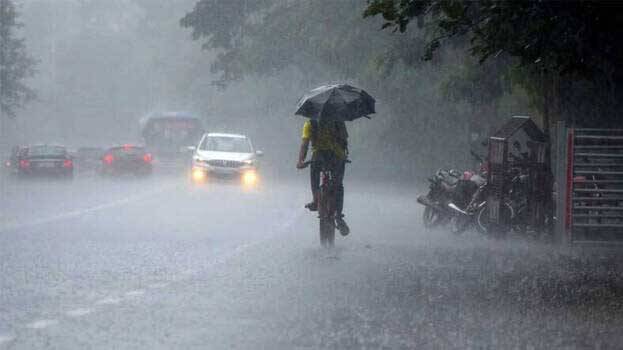 THIRUVANANTHAPURAM: The Central Meteorological Department has said that there is a possibility of heavy rain in isolated places in the state. Yellow alert has been announced in six districts. There is a warning that there is a possibility of heavy rain in the next few days.
Yellow alert has been declared in northern districts except Wayanad. Residents in hilly areas are warned to be cautious. Fishermen are prohibited from going out to sea due to the possibility of strong winds. The reason for the continuation of the rains is the low pressure that has formed over the Bay of Bengal and strong westerly winds. The low pressure will intensify in the coming days.
Meantime, search for the missing fishermen after their boat overturned in Perumathura is continuing for the fifth day. Search is being carried out with the help of fishermen divers. The coast guard, coastal police and the locals are engaged in search operations.