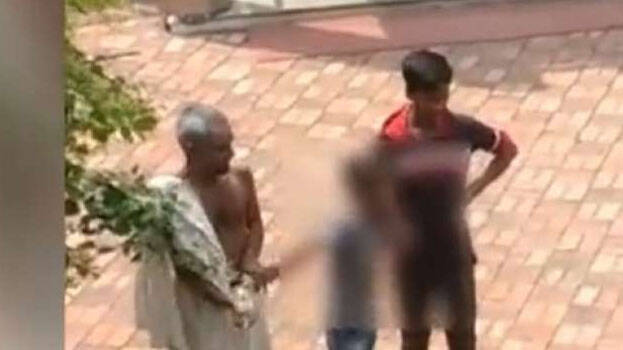 BHOPAL: A priest has tied a boy to a tree and beat him up for eating almonds kept as offerings. The incident took place near the Jain Siddaytan Mandir in Sagar district, Madhya Pradesh. An 11-year-old Dalit boy was the victim. The video of the incident surfaced on social media.
Police registered a case based on the complaint filed by the boy's father and arrested the priest Rakesh Jain. The family alleges that the priest tied up the boy and beat him while he was standing near the gate of the temple.
Meanwhile, the accused told the police that he did so to prevent the boy from running away. There were injury marks on the minor's body. The police informed that a case has been registered against the accused under the Scheduled Castes and Scheduled Tribes Act and the issue is under investigation.