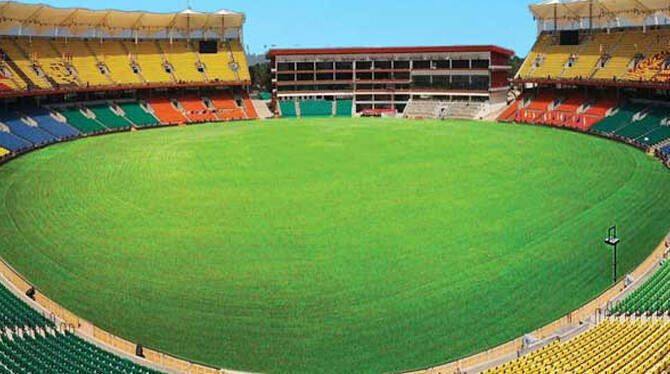 KAZHAKOOTAM: In a move to put pressure on the management of the Greenfield International Stadium to pay up its dues, the Kerala State Electricity Board (KSEB), cut the power supply to the stadium. The move comes just days before an India – South Africa match. This is seen as a tactic to pressurize the management of the stadium to pay up the due amount of Rs. 2 crore. The match is scheduled on 28 of this month.
The KSEB's move also comes on a day when the city police Commissioner is holding a meeting to arrange security for the stadium.
The Kerala Cricket Association (KCA) responded by saying that the KSEB's action is painful and clarified that the responsibility to pay the dues of the stadium lies with the company that is managing the stadium. KCA added that the company is now under financial duress. Meanwhile, reports say that Kerala Water Authority has also warned that it will stop water supply to the stadium if its dues are not paid.