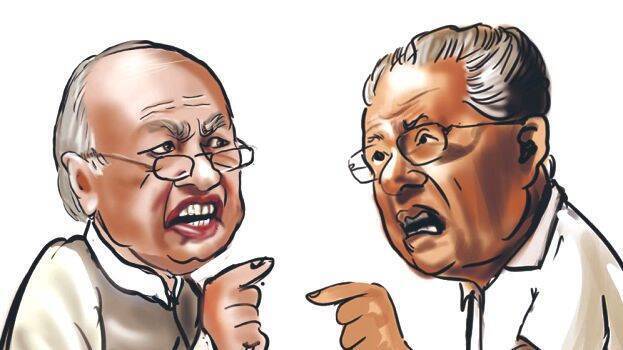 THIRUVANANTHAPURAM: The state is witnessing a state of extreme political turmoil with the CPM, led by CM Pinarayi Vijayan, beginning a counter-attack against Governor Arif Mohammad Khan. The CPM decided to counter-attack after realizing that keeping silent against the constant accusations raised by the governor against the government and the administration would cause political damage to the party.
With governor Arif Mohammad Khan strongly reacting against Chief Minister Vijayan's criticism and CPM state secretary MV Govindan strongly retaliating against the governor, both parties have declared that they will not back down.
The governor said that he will release the evidence of the conspiracy against him tomorrow. MV Govindan responded to this by saying that the governor should not try to intimidate CPM and the government. Govindan also hinted that the government would seek all avenues, including the legal side, regarding the bills.
At the same time, the governor's move to put the government on the defensive by delaying the bills, including the Lokayukta and University Amendment Bills, passed by the Assembly may lead to a constitutional crisis.
The CM criticised the governor the other day following the party leadership's decision to give immediate political answers to the governor. However, government sources are saying that there is no open war between the government and the governor.

The Chief Minister is likely to visit the Raj Bhavan next week to inform the Governor about his foreign trip. It remains to be seen whether the ice will melt during this meeting.

Why counter-attack
The opposition will take advantage of the government's silence when the governor is constantly hurling accusations. Especially in the context of Lok Sabha elections
The CPM reckons that the new political move will help the government overcome the opposition's allegation of a Governor-Chief Minister collusion drama. The opposition says that it will support the governor if he takes the right stand
The fact that the BJP has come out in support of the Governor will benefit the Left politically at the national level as well. The Left will use this to expose the BJP strategy of trying to control non-BJP state governments with governors.