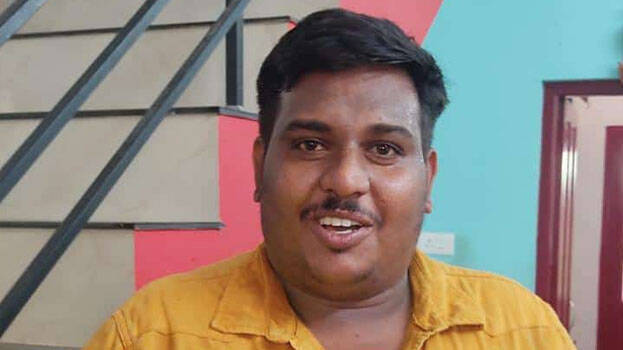 THIRUVANANTHAPURAM: A native of the capital city is the winner of this year's Onam bumper of 25 crores. Anoop, a native of Sreevaraham, is the winner of the prize. He has not submitted his ticket. This ticket was sold at Pazhavangadi in the capital city after 6:30 pm on September 17. The first prize is for the ticket T J 750605. The ticket was sold through an agent named Thangaraj.
30-year-old Anoop is an auto driver, married and has a son. He bought the ticket from his cousin sister Sujaya, (aunt's daughter) working in Bhagavathy Agency in Pazhavangadi.

The ticket sold in Kottayam got the second prize of Rs 5 crore. This ticket was sold by Meenakshi Lucky Centre. This ticket was sold from their Palai branch. The first prize was drawn by Finance Minister K N Balagopal. The person who signs at the back of the ticket is eligible for the prize. The price of a ticket is Rs 500 and there was a record sale. Out of the 67.5 lakh tickets printed, 66.5 lakh tickets were sold till 6 pm yesterday. It was 54 lakh last year.
Of the 25 crore of first prize, the winner will get Rs 15.75 crore. This is the amount after deducting agent's commission of Rs 2.5 crore and 30 percent tax. The second prize is Rs 5 crore. Ten will get third prize of Rs one crore. Total prizes worth Rs 126 crores. Nine people will get a consolation prize of Rs 5 lakh each for the same numbered tickets in the remaining 9 series of the first prize ticket.