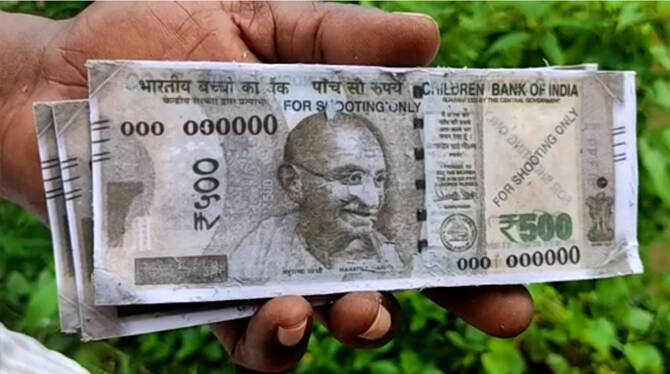 ATTINGAL: Currency notes used as props in movie sets were found stuffed in two sackss and abandoned in Mamam river in Attingal. The incident occurred yesterday morning at Pathalacode by 7.30 am.
The sacks were discovered by Panthalacode native, Binu Ramachandran, who saw it flowing in the river while he was taking a bath. When the sacks were brought to the river bank for inspection, he found that it was filled with Rs. 500 currency notes. Binu informed the Attingal police about his discovery.
Following the police inspection, the notes were found to be props used in movie sets. When the news of the sacks full of currency spread, people began to throng the area giving a headache to the police. The police had to show the curious crowd that the currency notes were labelled 'For shooting only'. The sacks were then shifted to the Attingal Police Station. Sub Inspector, Senthil Kumar, said that a case will be registered and an investigation will begin into the matter.