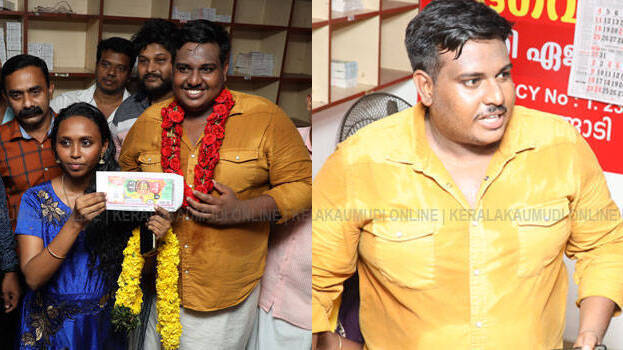 THIRUVANANTHAPURAM: Family of Anoop, who won the first prize in the Onam Bumper Lottery, says that he is unable to come home due to people asking for money. Anoop's wife says that people are even coming from Chennai for money.

'Bankers are coming from one side and people are coming from the other citing their financial problems. Many are even demanding money. Some are asking for 25, 30 lakhs and say that they will leave only after getting the money. If we give the money, these people, at a later time, will say that we spent the money lavishly", said Anoop's wife.
"People are coming even from Chennai. There are people who come and say that if we can give two or three crores, a movie can be produced, and even act in it.', she said.