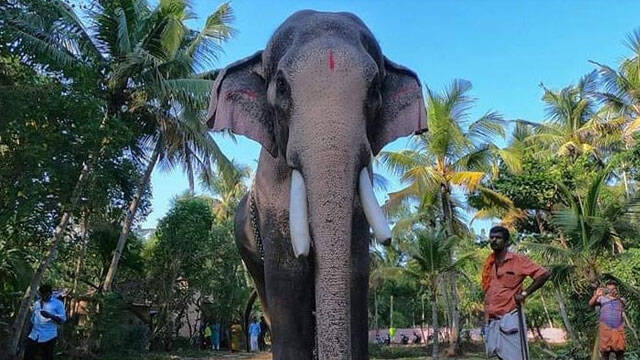 PERAMANGALAM: Three students who are diehard fans of the tusker, Thechikottukavu Ramachandran, abandoned their homes and reached the place where the elephant was confined. The mahouts of Ramachandran were surprised on hearing of the boys' demand to become the mahouts of the elephant.
Though the mahouts dissuaded the students and sent them off, the students were later found to be hanging around the place. The police came and took the three students to Peramangalam police station. They were then sent to Kunnumkulam police station and later handed over to their parents.
The teenagers had gone missing since Thursday evening. They set off from their homes on the pretext of going to tuition. They had also left a note saying that they were going to become mahouts.
The police were investigating the missing of another student from Peramangalam, when the investigating officers got the information that three students had approached the mahouts of Ramachandran. The police reached the spot and began searching for the boys, with the help of the people in the neighborhood.
By morning the boys were found in a tourist bus parked at the Thechikottukavu temple grounds. The boys were later handed to Kunnamkulam police station by SHO, Ashok Kumar, SI, Santhosh, and other civil police officers.