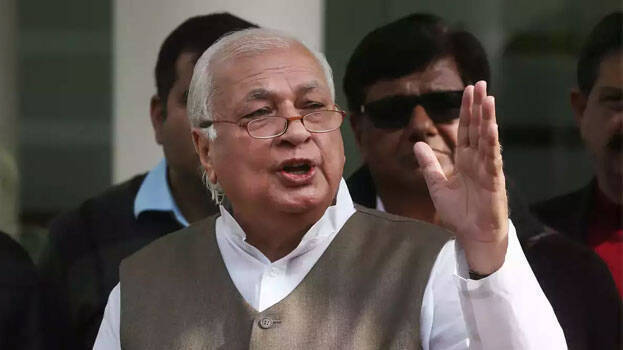 THIRUVANANTHAPURAM: Following the Governor's repeated demand to inform the Senate's representative to the search committee to find the new Vice-Chancellor of the University of Kerala, the Senate may not appoint the representative on the grounds of lack of quorum. There are 105 people in the Senate. One-fifth of the members are required to constitute a quorum. There are less than ten UDF members. 14 people recommended by the Governor are in the Senate, but they also may not participate. They have been nominated by the Governor from the list provided by the government. Earlier, even when the Senate passed a resolution against the Governor forming a search committee on his own, they did not object it.
A Senate representative to the search committee may not be appointed stating the technicality that a quorum is not reached. VP Mahadevan Pillai's term ends on October 24. The Governor had earlier constituted a search committee excluding the representative of the Senate. The Senate had passed a resolution calling it illegal and anti-democratic and to abolish the search committee. Although the Vice-Chancellor wrote to the Governor, he directed to call on the Senate to find a representative. Due to the fact that the Senate has not given a representative despite being proposed twice, the Governor may proceed with measures including issuing a notification for the appointment of the Vice-Chancellor.
On June 15, the Senate appointed Planning Board Vice-Chairman Prof. VK Ramachandran as the representative of the Senate, but he resigned soon. After the Kerala VC wrote a letter to the Governor seeking more time to call the Senate again and appoint the representative, the Governor formed a search committee on August 5 without senate representative. The term of the search committee is three months. The Governor can extend the term by one more month. With the Governor appointing two members to the three-member panel, the search committee has a majority and the Governor has received legal advice that there is no mistake in issuing the VC appointment notification.