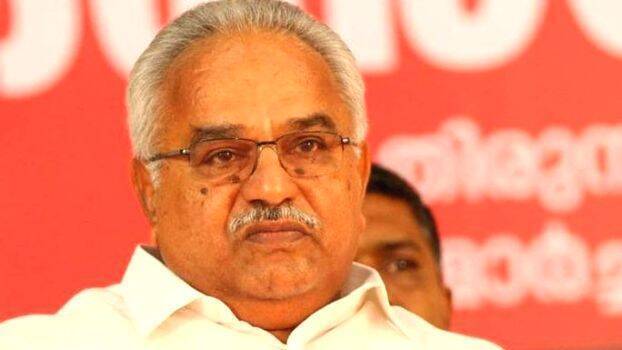 THIRUVANANTHAPURAM: CPI State Secretary Kanam Rajendran stated in a press conference that the party constitution allows the state secretary to continue for three terms. He said that it is up to the conference to decide whether he should continue.
"When I became secretary, the party had a membership of 1.20 lakh. Now it is 1.77 lakh. This increase is from 2017. Many have come to the CPI from sister parties and democratic parties. The Left Front is moving ahead together by defeating the propaganda of the UDF and NDA. Elections are held in the conferences as stated in the party constitution. Internal democracy is in the party constitution," Kanam said.
When asked about the exclusion of national leader Annie Raja from the notice of the inaugural meeting, Kanam replied that the names were given in the National Council chaired by D. Raja.
"The new state committee will consider the complaints during the conference. There will be 15 percent reservation for women in all components of the party. In CPI, there is only a CPI group. If one or two people contest, there will be victory or defeat. Don't picture it as a group," he added.