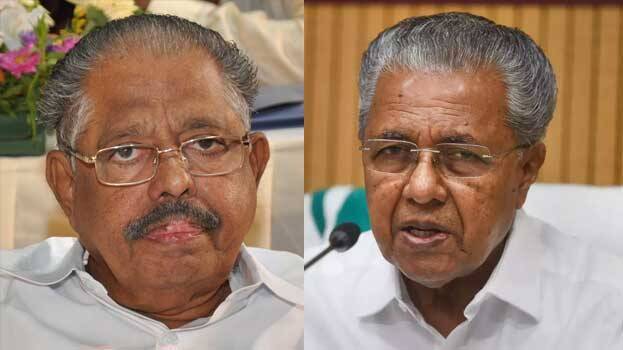 THIRUVANANTHAPURAM: Chief Minister Pinarayi Vijayan condoled the demise of senior Congress leader and former minister Aryadan Muhammed. The chief minister said that he was a politician who had a background of supporting and opposing the Left Front.

‌
In his condolence message, the chief minister said Aryadan was a prominent MLA. He always upheld secular values and excelled in presenting his arguments in the assembly.
Governor Arif Mohammed Khan in his condolence message said heartfelt condolences on the death of Aryadan. Knowledge of society's pulse and service with a progressive and secular approach endeared him to all, may his soul rest in peace.
Senior Congress leader Ramesh Chennithala also condoled the death of Aryadan Muhammed. Chennithala said that Aryadan was a strong leader of Congress. He played a decisive role in controlling the matters of the Congress in the state for a long time. He performed well as an administrator. He was different by his firm loyalty to the party and strong stands. His demise is a great loss to the Congress party and the general public.

In a condolence message, senior Congress leader Oommen Chandy said Aryadan Muhammad was a non-tainted leader of the Congress in Malabar. He said this through a Facebook post.