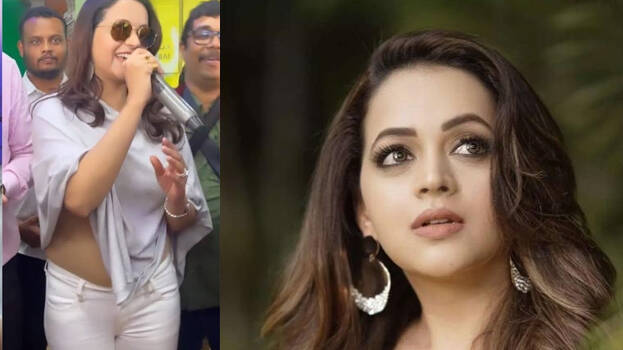 Actress Bhavana received golden visa a few days ago. The pictures of her receiving the visa became viral on social media as well. Following this, there has been lot of criticism on social media regarding her dress.
The actress wore a pant and white top for the function. She wore a skin colur slip under the top. When she raised her hand, it became visible and it was criticised that she did not wear clothes under the top. Now the actress has responded to such comments.
'This top includes an inside slip. Many people use this. I am not a person who wears these types of tops without slip. Some people hurt me through such issues. Let them be happy with this. I don't have anything to say to them', said the actress in an interview to a media.