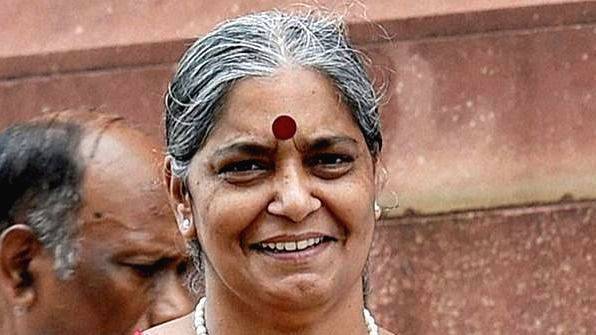 KANNUR: CPI national executive member Annie Raja said that she did not participate in the state conference because she had other organizational responsibilities assigned by the party. She also said that she was not kept away by anyone. She was speaking to Kerala Kaumudi in the context of the party's state conference starting on September 30 in Thiruvananthapuram.
"Conferences are also being held in other states. I've already attended conferences in five states. The state conference in Chattisgarh will take place at the same time as the conference in Kerala. I need to participate in that conference. As a party worker working at the national level, one does not need a special invitation from the respective state leaders to attend any state conference. Allegations of being kept out of the conference in Kerala are just a media creation," Annie Raja said.
"Elections in district conferences are not anti-party and unconstitutional. There is no need to hold a conference to express and share the same opinion. These are signs of a healthy democracy. Democracy exists in any party when the losers are brought together with the winners. There is no sectarianism in CPI," she said.