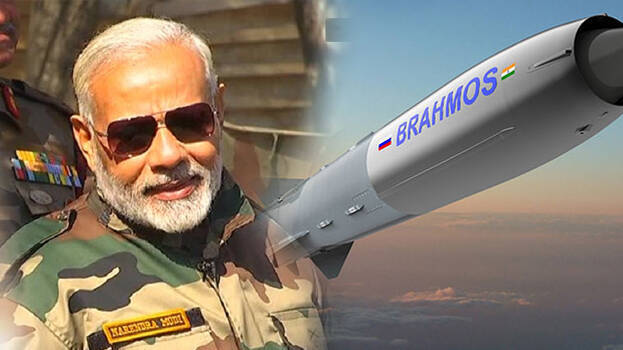 India which was only in the list of countries importing arms, is now a major exporter of arms. India's defence exports have jumped by 334 % in the last five years. Seventy-five countries use India's weapons for their security. India has made this possible through central schemes like Make in India and Atmanirbhar Bharat. Securing private participation in indigenous design, research and manufacturing of defence equipment has also been beneficial to build a world-class military equipment.

'The second largest armed force, the Indian defence sector is at the cusp of a revolution. Defence exports have grown by 334 percent in the last five years; India now exports to over 75 countries,' the Press Information Bureau tweeted.

India exported defence equipment worth around Rs 1,387 crore in the first quarter of the financial year 2022-23 (April-June). With this, defence and technology-related exports reached an all-time high of Rs 12,815 crore in financial year 2021-22. This is an increase of 54.1 percent over the previous year.
As per reports, India's defence exports were Rs 8,434 crore in 2020-21, Rs 9,115 crore in 2019-20 and Rs 2,059 crore in 2015-16. India's defence exports are mainly to countries in continents like America, Southeast Asia, Middle East and Africa.

The country has two defence industrial corridors to boost defence manufacturing. These are in Uttar Pradesh and Tamil Nadu. These defence industrial corridors are designed to promote indigenous manufacturing.

Eyes Rs 35,000 crore by 2025
The Ministry of Defence is targeting defence production of Rs 1.75 lakh crore by 2025, including exports of Rs 35,000 crore. India's Defence Public Sector Undertakings have a key role to play in achieving this goal.