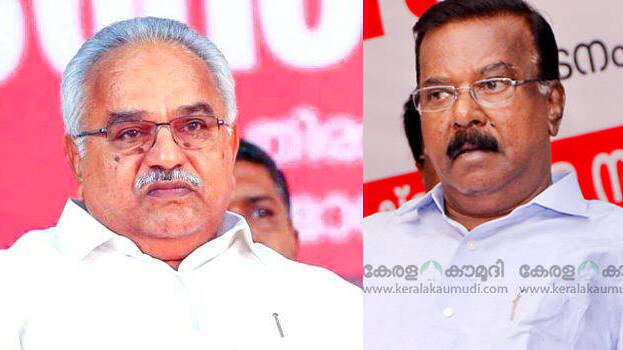 THIRUVANANTHAPURAM: With just days remaining for the commencement of the CPI state conference, the party is witnessing tensions within as senior leader C Divakaran lashed out at state secretary Kanam Rajendran. Speaking to a private channel, Divakaran asked why Kanam is adamant about remaining as state secretary. He also said that a change of leadership is necessary for the party in Kerala.
"Will not accept the guideline on age limit. The age limit is decided by some groups. It is unconstitutional. No one should think that I can be sidelined. Why should someone just cling on to that post and there is nothing to prevent a contest to the post, if a situation arises. I have always made my point very clear and will continue to do so. I am senior to Rajendran in the party," he added.
Responding to Divakaran's statement on age 75, Rajendran said this was a decision taken by the National Council of the party and his expression of it in the open amounted to violation of party discipline.
"In age he (Divakaran) is senior to me. I have been a member of the State Council since 1971, while he became one, years later. It was in March this year the National Council came out with a guideline of putting age of 75 as the barrier for posts. He can say everything that he wants to say when the party state council meets," said Rajendran.