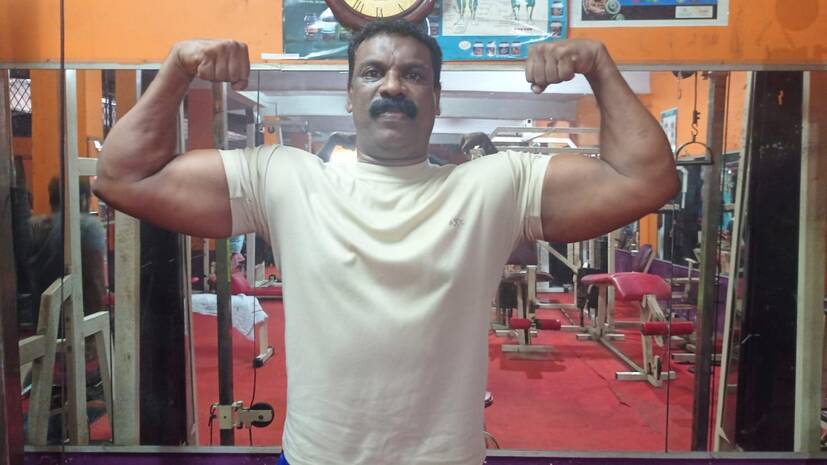 THRISSUR: Cancer tried to defeat the body of bodybuilder Prasad. As a result, his body became lean. Doctors said that he would not live beyond six months. However, Prasad did not surrender...
While undergoing treatment at RCC, Thiruvananthapuram, he also did push-ups, weight lifting and other exercises. This determination and strength of mind not only helped him to defeat cancer but also win the Mr India title!
Now, the 52-year-old is the president of Thalikulam Block Panchayat. But he does not avoid going to the gym any morning.
Prasad was a bodybuilder right from his school days. He even won prizes at the national level. In 2006, his body suddenly became thin. Soon, it was found that he was having thyroid cancer. He then underwent surgery at a private hospital. Later, he started treatment at RCC. His wife was waiting outside the hospital with his baby in her arms when the doctor said that he would not live beyond six months. However, Prasad was not ready to give up the fight. Along with the treatment, Prasad decided to become more active in the gymnasium and body beauty competitions. In 2009-2010, he won Mr South India title as well as Mr India title. Upon learning about this, the son of Prasad's doctor bought a photograph of Prasad and placed it at his home. In 2012, Prasad completely recovered from cancer.
He served as a member of Vadanappally Panchayat for ten years. In the last election, he won from the Vadanappally division and became the president of the block panchayat.
He has been secretary of the CPM Vadanappally local committee and a member of the Nattika area committee for ten and a half years.
He is the son of early communist and Kalari trainer KV Cherukandan Kutty and Madhavi. Wife: Bindu (Teacher). Son: Aditya Prasad (Graduate Student).
Lifestyle:
Wakes up at five in the morning. Spends an hour and a half in the gym
Three egg whites and three chapatis or dosa for breakfast
Rice and curries for lunch. Sometimes meat or fish.
Chapati and salad for dinner.