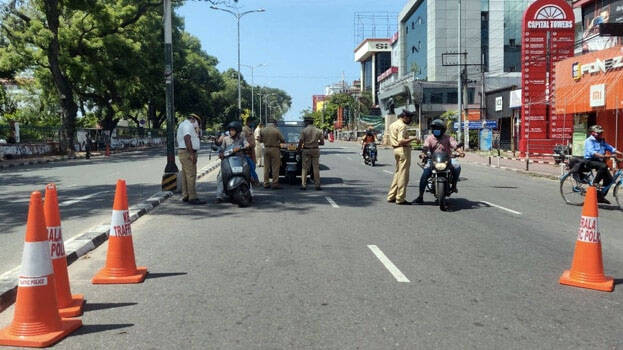 THIRUVANANTHAPURAM: The State government has decided to withdraw petty cases related to violations of Covid protocols. However, serious charges amounting to violence will prevail. The decision was taken at a high-level meeting convened by the Chief Minister, Pinarayi Vijayan.
1.4 lakh cases were registered in the state during Covid. Of this, charges related to not wearing masks and not maintaining social distancing will be withdrawn.
In addition, the meeting decided to withdraw cases related to indulging in mass protests, including the protests of PSC rank holders. However, the charges amounting to the destruction of public property and violence during such mass protests will not be withdrawn.
The meeting has deputed the Additional Chief Secretary of the Home Ministry, the state police chief, and the Secretary of the law ministry to decide the cases that should be withdrawn.

Chief Secretary, Dr. VP Joy, Home Department Additional Chief Secretary, Dr. Venu, DGP, Anil Kant, and Law secretary, V Hari attended the high-level meeting.