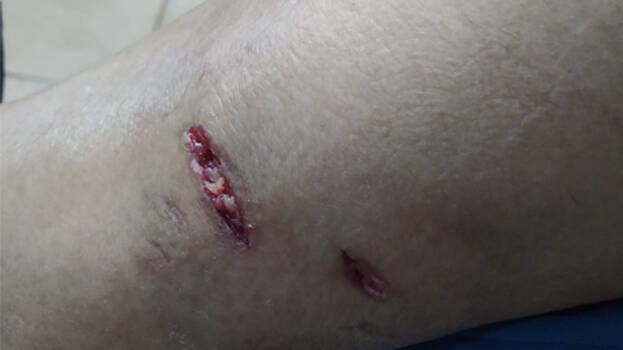 THIRUVANANTHAPURAM: An attack by a stray dog inside a hospital in Vizhinjam. The dog bit Aparna (31), a native of Chapath, on her leg. The incident happened when she came to get an injection for a cat bite. The woman was bitten by the dog at Vizhinjam primary health centre.
Aparna's father Vasavan said initially no one came to give first aid. The nurse arrived after a long time. He said a bystander of another patient washed the wounds.
Meantime, some stray dogs were found dead in Chalakudy Friday morning. The dogs were found dead in the premises of Chalakudy Taluk Hospital. Remains of cake were found near the body. The preliminary conclusion is that poison laced cake was given to them.