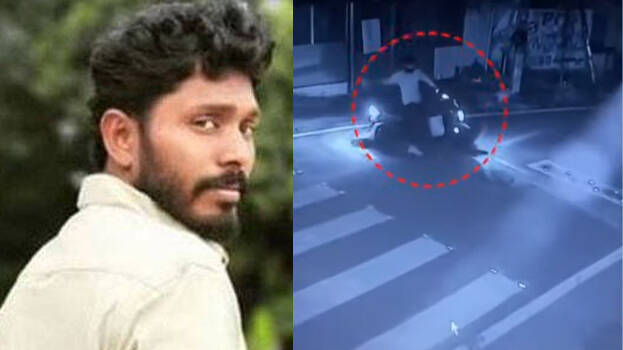 THIRUVANANTHAPURAM: A crucial turning point in the investigation in the AKG Centre attack case. The crime branch found the Deo scooter used by the youth congress leader Jithin, the accused in the case. The scooter was taken into custody from Kadinamkulam.

The scooter belongs to Sudheesh, a resident of Kazhakoottam. Meantime, Youth Congress district secretary Suhail Shahjahan, suspected to be involved in the case, is absconding. Sudheesh is Suhail's driver. The scooter was obtained from his relative's house.

Jithin is the Youth Congress Attipra constituency president. The car and the T-shirt seen in the visuals at the time of the incident helped to find him. The scooter was found parked near the car after the attack. The crucial point in the case was that the car was found to have owned by Jithin.
Jithin, who came in a scooter threw an explosive device at the AKG Centre on June 30 at 11.45 pm. Though some policemen rushed to the spot hearing the noise, he escaped in his vehicle. Jithin was arrested last week.