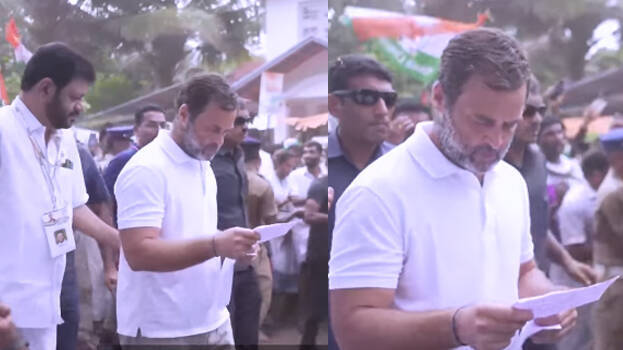 MALAPPURAM: Congress leader Rahul Gandhi's Bharat Jodo Yatra began on September 7. The 'yatra' has ended its Kerala leg and will now enter its 21-day-leg in Karnataka. As the Kerala phase came to an end, a video of Rahul speaking to the Congress leaders about how he overcame knee pains during the tour has been shared on his official social media handle.

Rahul Gandhi said that the energy given by those who were with him helped him to move forward. He mentioned a letter given by a girl which helped him overcome the hardships of the 'yatra'. As per Rahul, he was having a hard time with knee pain when he received this letter, which has a quote-'with hardship there has to be ease".

Rahul Gandhi said his pain was relieved after reading the letter. In the video, the Congress leader also speaks about the party and the youth in Kerala.