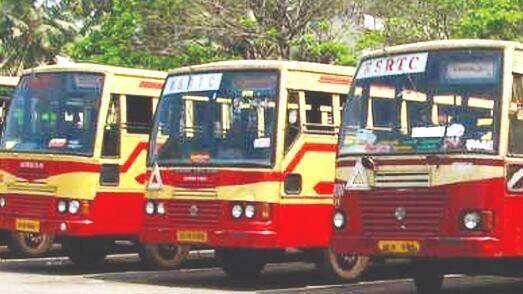 THIRUVANANTHAPURAM: The KSRTC trade union, TDF, which is affiliated with the Congress party, has withdrawn its call for an indefinite strike. The leaders of the trade union said that their organization was withdrawing from the strike.
TDF had announced an indefinite strike against the new duty reforms introduced by the management. However, the Transport Minister and the KSRTC management warned that strict actions will be taken against those who participate in the indefinite strike.
The management said that the loss due to the strike would be charged from the protesters' pockets. In addition, dies-non will also be slapped on the striking employees. Reports say that this was the reason which forced the leaders of TDF to call off the strike.
The KSRTC management said that during the meeting with the Chief Minister, it was decided that any issues arising from the new reforms in duty will be looked into and solved within six months. Those who had accepted the government's promise during the meeting later gave notice for an indefinite strike.
The management said that the trade unions' call for strike was a challenge to those who were working dutifully and to the passengers who love the KSRTC.
The KSRTC management has decided to pay salaries to every employee before 5 October with government help. However, the management made it clear that the September salary will not be given to anyone who participates in the strike.