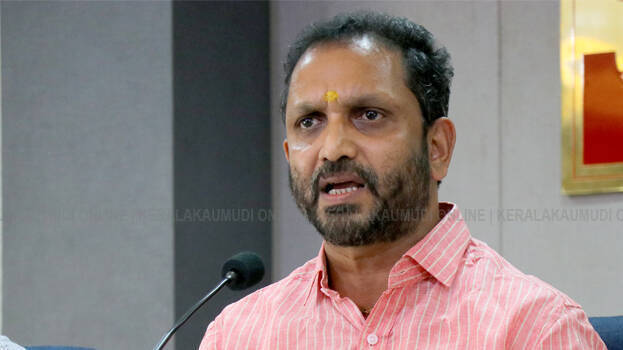 KOZHIKODE: BJP State President, K Surendran, accused the CPI(M), Muslim League, and Congress of trying to gain the support of the PFI activists. The CPI(M)'s hasty opposition to the central government's ban on PFI was to gain the cadres' support.
Surendran also said that the Muslim League's sudden change of stance on the ban of PFI is also to attract terrorists to the party.
Similarly, the Congress leaders' demand for a ban on RSS was also aimed at attracting PFI cadres to their party
He said that political parties like these, which encourage terrorism is a danger to Kerala. For a few votes, the so-called 'secular' parties will join hands with terrorists. The public of Kerala must react to this very strongly.
The BJP leader said that the Kerala government is also taking a soft stand against the banned outfit. CPI(M) and Pinarayi Vijayan are cutting the branch that they are sitting on. He demanded that the Minister from the INL party must be thrown out immediately for his involvement with Rehab Foundation, one of the organizations that was banned by the central authorities together with PFI.