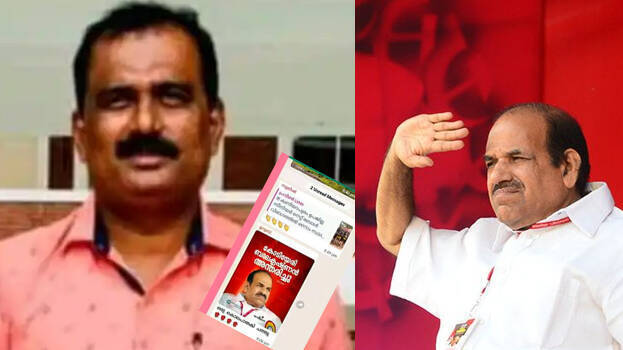 KANNUR: A complaint has been lodged with the DGP against a person who allegedly made an abusive post on WhatsApp regarding the death of CPM leader Kodiyeri Balakrishnan. The complaint is by CPM Aanakodu branch secretary against Urub, the former gunman of Congress leader Mullappally Ramachandran.
Urub wrote the abusive note while sharing the news of Kodiyeri Balakrishnan's death on WhatsApp. Kodiyeri Balakrishnan, a former home minister, was also a leader who took the initiative to radically modernize the state police. It is said in the complaint that such a post against Balakrishnan comes from a policeman,
Kodiyeri Balakrishnan, CPM's former state secretary, politburo member and former home and tourism minister, passed away on Saturday. He died at 8 pm at Chennai Apollo Hospital while undergoing treatment for cancer.